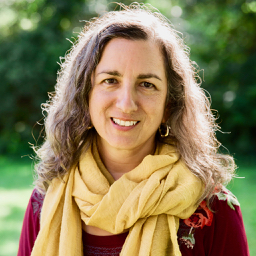 Amanda King, Licensed Massage Therapist, Certified Zero Balancer
Dear friends,
I hope you are keeping safe and well. I have put in place practices for screening, cleaning and disinfecting, ventilation and air purifying to keep us as safe as possible. See my COVID protocols below. For now, masks are required.
Please visit https://www.cdc.gov/ for the latest health information and updates about COVID-19. Wearing a mask in public, frequent hand washing and using hand sanitizer are really important.
Wishing you the best
Amanda
---
Would you like to feel better?
Do you have back, neck or shoulder pain? Difficulty moving? Headaches? Massage therapy and Zero Balancing can help. I've been helping people with pain conditions, injuries and stress since 2005. I'd love to help you feel better and enjoy your life.
"Amanda was very good at assessing my injury. Her therapy worked wonders." L.M.
Order eGift Cards for birthdays and special occasions here

2021 Hours: Monday 2-7, Friday, 1-6 (and occasional Thursdays)
(617) 461-7516

Offering massage therapy and Zero Balancing treatments for:
Relaxation, stress relief, back pain, sciatica, chronic pain, post-surgical pain, trauma, repetitive strain injuries (RSI), muscle strains, tension and fatigue, joint pain, hip pain, fibromyalgia, TMJ, allergies/ sinus congestion, digestive issues, headaches, migraines, vertigo and more. Regular Zero Balancing is a vehicle to enhance well-being, expand awareness, and foster personal growth.

COVID-19 PROTCOLS
One client in office at a time.
Pre-screening for health, symptoms and exposure, and temperature checks.
No penalty for last-minute cancellations due to illness.
Face coverings required and provided if needed.
Personal items left in waiting room in sanitized bin.
Limited number of appointments per day.
Freshly laundered linens and blankets for each client.
Easy-to-clean and disinfect vinyl table and pillow covers.
One hour between appointments for cleaning and disinfecting.
Open plan office/treatment room is spacious and airy.
Medify Air Purifcation System with H13 HEPA filter.
Compliance with City of Salem Contact Tracing Program.
Questions and concerns? Please email Amanda.
---
---
"Attention is the rarest and purest form of generosity."
-Simone Weil