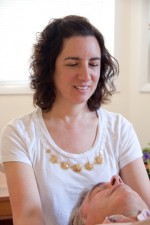 Photo by Marlene Sauer
"After a car accident, I had neck pain for three years. I could not sleep through the night. I tried everything. Zero Balancing with Amanda was the only thing that brought relief to my neck and back. I'm a believer."
John C

∞

"I am shy about massage and bodywork but it is working for me! I am so grateful for Amanda's skill.There's so many ways to tap into and release energy in the body. The benefits linger long after a session."
ZB client
∞
"I'm more relaxed than I've ever been. I've also noticed an increase in my resilience. I'm taking better care of myself."
TB

∞
"I like the alignment and flow that Zero Balancing brings. ZB wakes up parts of me and reminds me of my aliveness. It's hard to put the magic of ZB into words. The best thing is to feel it. I know I need it."
LMW

∞
"Thank you for the ZB! My shoulder is so much more open. Even my PT noticed a huge difference."
Beverly P
∞
"I've had the great pleasure of working with Amanda King for the past 4 years. Amanda is highly skilled, compassionate, empathetic, intuitive and very sensitive to my individual needs and issues. I suffer from chronic pain conditions including fibromyalgia, myofascial pain and migraines. I've been particularly impressed by the alleviation of daily headaches, as well as a marked improvement of a longstanding lower back problem. I cannot recommend her highly enough."
Alison P
∞
"Amanda, thank you for your kind words and healing touch! I felt so relaxed after our session, that for the first time in a long time, I took a leisurely stroll by myself and just took in the sights, sounds and smells of the city on a nice spring day!"

JM