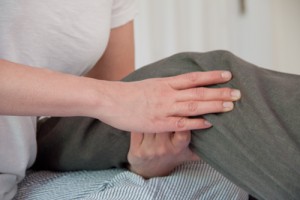 ZERO BALANCING® WORKSHOPS & EVENTS
CEUs for Massage Therapists, Acupuncturists & RNs, NPs
Sign up for ZB class news here
APRIL 2019
Intro to Zero Balancing
Sunday, April 7, 2019 • 9 - 4 PM
6 CEUs for MTs, LAcs
$100 in advance • $150 day of workshop
Location: Clear Body Mind Wellness Center • 254 Essex Street, Salem, MA
Instructor: Amanda King
REGISTER TODAY

Would you like to work with energy in a safe way? Are you curious about how to create healthier boundaries? Would you like to help people feel calmer, with less pain and stress? Then this workshop is for you!
Zero Balancing is a powerful bodymind therapy that aligns and balances body, mind and spirit. When we are in balance and energy is flowing, symptoms often fall away. ZB uses gentle, clear, respectful touch on bones and joints, where our deepest energy currents can be found. In this one-day workshop you will learn ZB theory and techniques to balance the physical body and promote energy and vitality.
These techniques can enhance and integrate other therapies -- from talk therapy to PT and massage to acupuncture and energy work.
Class space is limited. You can also reserve your space by mailing a check for $100 to Amanda King, 254 Essex Street, Suite 203, Salem, MA. Online registration coming soon.
RSVP: amandamtzb@gmail.com
Zero Balancing Study Group
Wed., April 24, 2019 • 9:45 - 12:30 PM
All levels of ZB study welcome
Cost: free • Theme: Practitioners--relaxing before, during and after your session
Location: Swampscott, MA • Tea and light snacks provided • free parking
RSVP: Amanda King, amandamtzb@gmail.com for details and address
JULY 2019
Zero Balancing I
Thurs. July 18- Sun. July 21
10-6 Thurs & Fr • 9-5 Sat. • 9-4 Sun.
CEUs for MTs, LAcs, RNs & NPs
$595 60+ days in advance • $695 30-60 days in advance • $795 inside 30 days
Location: Clear Body Mind Wellness Center • 254 Essex Street, Salem, MA
Instructor: Amanda King, MA, LMT, Zero Balancing Faculty
DETAILS AND REGISTER
ZERO BALANCING CORE-PAK PAYMENT PLANS OFFERED THROUGH UPLEDGER INCLUDE FOUNDATIONAL COURSES AND CERTIFICATION FEES. LEARN MORE HERE.
Touch Feedback for ZB Students (60 minutes) $80
Zero Balancing Tutorials - Hone your skills by reviewing any aspect of ZB or the protocol. Includes a 20-minute ZB session.
60 minutes - $80
90 minutes - $120
By Zoom or Skype $40 per hour
For more information:
amandamtzb@gmail.com 617-461-7516